| | | |
| --- | --- | --- |
| | NamibHub Products & Services | |


NamibHub products are secure, stable, simple to use, cost effective, customizable, innovative and of extremely high quality. Our goal is to deliver international products of the highest quality and standards while remaining affordable, profitable and competitive. We don't consider our products comparable to most other international and national products. A lot of work has gone into the implementation of a premium product and like most other things in live, this is not given away for free.

In today's world of technological brand clutter, it is very rare to find internet products and services that emphasis quality rather than quantity. It is our mission and goal to assist in filling this gap in the Namibian and even global market.

We started with email services and basic web hosting in August 2009 from a data center in Miami, Florida in the USA. After about one year of testing, we migrated our services to Chicago, Illinois in the USA on 1 May 2010 from where we now operate our main service.
It is our goal to steadily increase NamibHubs product offering as client base, finance, time and experience allows. Our services consist out of the best Linux and Microsoft have to offer.

NamibHub has over 5 years of active Linux experience and we use the system on a daily basis to resolve complex issues such as Microsoft Windows based system crashes caused by virus and malware attacks which would be much more complex to solve with Microsoft Windows based solutions.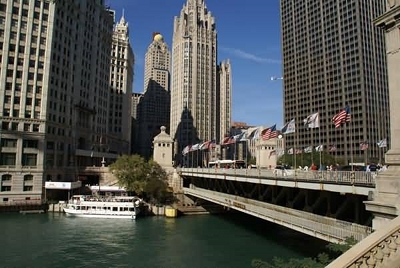 NamibHub provides International, secure, advanced,and reliable email services. Email services include support for SMTP, IMAP, POP and Web Access protocols of the highest standard. SSL encryption is available and recommended on all email protocols and services to prevent eavesdropping and security risks.


More Information on NamibHub e-Mail Services
Secure authentication (When sending and receiving emails) is enforced to secure servers, track spammers and deny unauthorised relaying of messages. Simple put, authentication provides a mechanism for tracking problems and holding account holders responsible for spamming and other activities that may have a negative effect on our customers services which may eventually lead to blacklisting etc. NamibHub does not tolerate spamming and appreciates clients that notify or make us aware of any such activities.

Virus & spyware scanning and removal and anti Spam are just some of the features you will find helpfull. NamibHub's servers feature very reliable tracking of email though advanced logging systems should customers experience delivery issues which cannot be explained without investigating server logs.
NamibHub is in the unique position to offer a full range of top level domain hosting, registration, transfer and renewal services. This includes the full range of Top Level Domains (i.e. .COM, .BIZ, .ORG, .EDU etc.). All our domain registrations and setups are executed by us directly and we don't rely on third parties for doing so.

A domain name is an identification label that defines a realm of administrative autonomy, authority, or control in the Internet, based on the Domain Name System (DNS).This can be used to host one ore more email accounts (Examples : impulse@namibhub.com, impulse@namibhub.org, youraccount@yourdomain.com).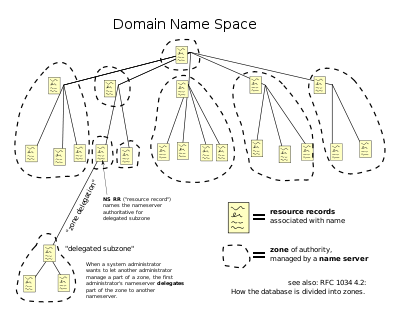 More Information on NamibHub DNS Services
Domain registrations and renewals as part of email and web hosting services make registering your own top level domain more affordable. Please go to "Information on Email Services" for details or "Information on Web Hosting Services"

NamibHub generally does not support or promote country domains, the reason being monopolistic behavior by the registrars with little or no benefit to the customer. It is our general experience that country domains are generally more expensive (Mostly a matter of greed) and leave owners open to all types of abuse for which we can provide numerous examples.

NamibHub has no policy prohibiting customers to point DNS records hosted elsewhere to our servers and services. In all cases, site usage policies do apply (i.e. We do not tollerate spam or abuse of our services especially if they have a negative impact on our systems or those of other customers on or beyond our own servers).
Our DNS services include full domain record administration and features such as the registration of SSL certifcates. What sets us apart from many Namibian and even International ISP's and domain registrars, is that clients of domains registered by us become the legitimate owners of these domains, providing these services have been fully paid for.
We are awarethat some local registrars register their customers domain under their own name giving them the right and opportunity to abuse the domain and services related to domain pointers.
Our domain registration services include many additional services and features that might be of interest and will me outlined in the Domain Name Services Products page. which can be accessed though the link above.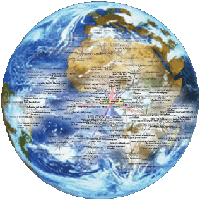 More Information on NamibHub Web Services
Web hosting provided by NamibHub allows individuals and organizations to make their own website accessible via the World Wide Web. We provide space on our dedicated servers for use by our clients as well as providing Internet connectivity through our data center in Chicago.

NamibHub does not allow hosting of mass download sites, pornography, drugs or medical supplies (Unless you are qualified to sell such, i.e. pharmacy or doctor) or we have given our approval, any illegal activities that contridict Namibian or International laws are banned and customers that abuse our servers for such activities will be reported to the authories and have services suspended.

Files can be uploaded via Secured File Transfer Protocol (SFTP). Files generally don't need need any processing and can be uploaded to the Web "as is". We also offer this service free to our subscribers.

NamibHub does not presently promote advertizing (At least not on our own web sites) should we ever do so, we believe that it should be non-intrucive and benifit Namibia (i.e. Selling of local produce).

Single page hosting is generally sufficient only for personal web pages. A complex site calls for a more comprehensive package that provides database support and application development platforms (e.g. PHP, Java, Ruby on Rails, ColdFusion, and ASP.NET). These facilities allow the customers to write or install scripts for applications like forums and content management. For e-commerce, SSL is also highly recommended. Presently NamibHub is investigating which services to allow or not and the services we do want to supply will be implemented by September 2010.

Presently NamibHub does not generally provide an interface or control panel for managing the Web server and installing scripts. This is planned for the future but needs to be researched. NamibHub can however provide almost any facility through a seperate server should our present Web Server environment not be adequate. All these services are managed 100% by us.

Presently NamibHub provides web design services for general use which includes HTML and Javascript. Advanced application development platforms like PHP, Java, Ruby on Rails, ColdFusion, and ASP.NET will be supported in future (2010-2012).

NamiHub is Volker's 3rd attempt at web page design and has put us in a very steep learning curve. We hope to have fully mastered PHP, MYSQL and Java by January 2011 which will allow us to implement database and cross Operating System platform applications for clients.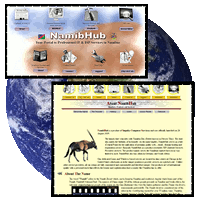 More Information on NamibHub Web Design Services
Other services NamibHub can already provide are services like Search Engine Optimization.
A
bout
o
ur
P
roducts
Professional Staff
NamibHub products and services are managed and run by fully qualified professional IT (Information Technology) staffa. Policies implemented and followed serve as guide and are not intended to punish unsuspecting, innocent customers for purposes of self empowerment.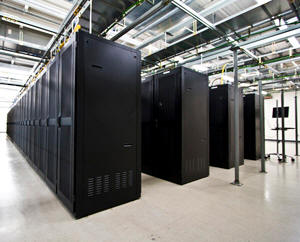 We are willing to listen to customer complaints, ideas and suggestions and even criticism. We don'tolerate nonsense. It is our opinion that rules and regulations should not be followed blindfolded and appreciate clients that have the courage to point us in the right direction. Everybody is entitled to an opinion and we will give every idea and complaint some thought! As NamibHub serves to promote progress throughout Namibia, we strive to do things different than our competition by providing services that the customer wants to see.
99.99% Uptime Guarantee
Our services are installed and managed on dedicated servers located in Chicago in the USA. These provide carrier class facilities featuring state-of-the-art hardware, network and fully redundant connectivity to provide customers with high performance and reliable services.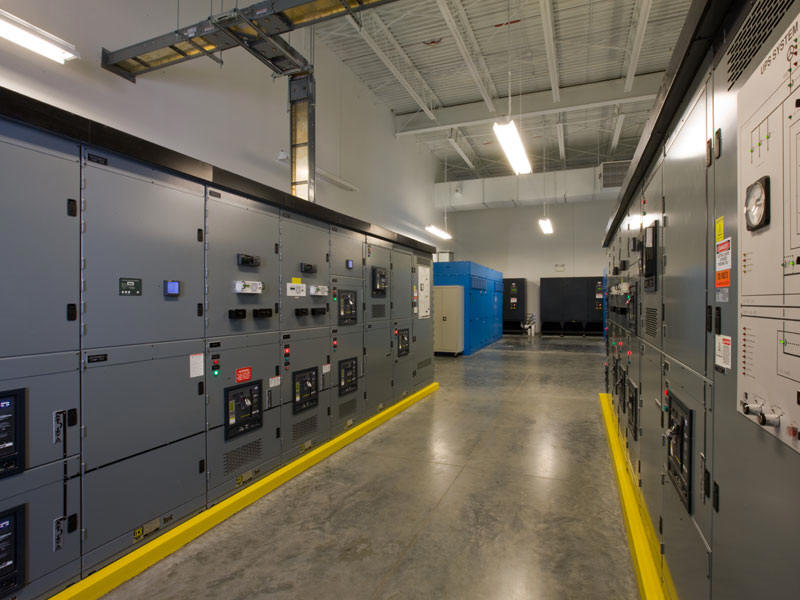 Unless local ISP's don't fullfill their promisses of delivering uninterrupted international internet connectivity, you can rest assured that our services will be running 24/7 and 99.99% of the time. In the event upgrades are performed, they will be performed from 22:00PM to 06:00AM with prior warning.





All our hardware and software solutions have been hand picket based on reliability, performance and value for money. We already moved our servers once to promote performance and reliability. This ensures customers will have a pleasant experiences using our services.

Our Network Operations Center is monitored 24/7 and experience with support staff has shown that they do respond immediately when called upon and in a very professional manner. Our server is based on high quality hardware and software platforms guaranteeing uptime while minimizing downtime in the event of problems. NamibHub is confident that staff tending to services are fully committed to our and your success and satisfaction.

It's our goal to see happy customers which have positive things to say about our products andservices. Most of our services are promoted by reference.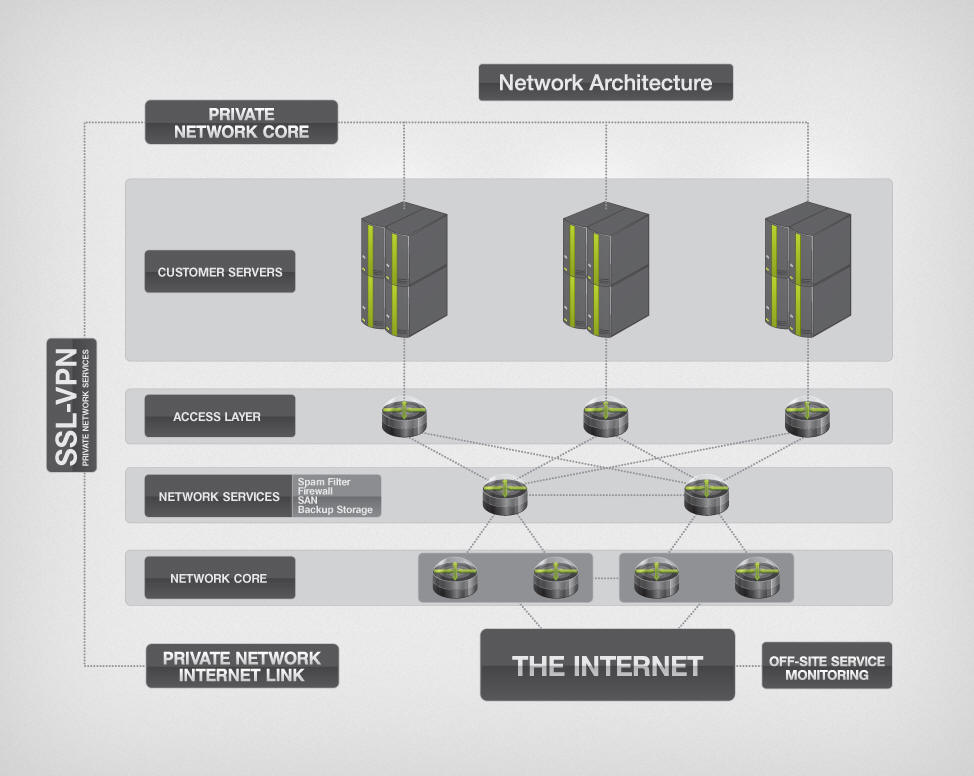 Our servers are located in a data centres that features redundant N+1 power, HVAC, and top-of-the-line networking facilities.

Certification and Design of the data centres include:

SAS 70 Type I certification


Dry-pipe water-based fire suppression system with laser-based pre-fire detection mechanism (VESDA)


Dual-city grid power feeds, plus battery backup with automated transfer switch and on-site diesel generator and flywheel based UPS system (N+2), and 16 on-site and operational generators


FM 200 server-safe fire suppression system with early pre-fire detection mechanism


Biometric and key card security system including man-traps and rack level locking mechanism


Staffed 24x7 data center technicians and engineers and monitored remotely


.Fully automatic and intelligent temperature and climate control system, with humidity and temperature sensors located throughout the facility


Networking systems with no single point of failure

Premium Multihomed Bandwidth
Our dedicated server's are powered by a high-speed Cisco core, with an emphasis on stability and redundancy. As a Chicago Dedicated Server provider, our server host has access to multiple major bandwidth providers, which includes contracts with many of them to provide the best speed and uptime. High-speed Cisco cabinet switches connect into multiple cores to provide redundant paths to our serverd other servers, an eliminating many downtime issues due to core maintenance.

Premium Grade Server
NamibHub makes use of dedicated servers that are built with quality hardware and software able to withstand demanding data center environments.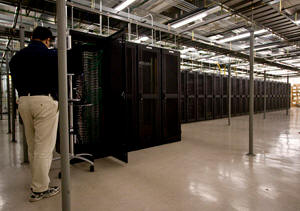 Our servers can be fully customized to comply to individualspan customers needs and requirements.

Our data centre has a 24/7 support centre which can immediately attend to hardware issues should the need ever arise. Hardware problems are usually attended to immediately upon notification.

NamibHub also has independent monitoring facilities in place that notify us of server failures, whatever the nature may be. This allows us to establish any problems prior to customer notification. Customers are however welcome to notify us of problems as some problems cannot be easily detected my monitoring facilities and you may be the 1st to experience such problems. We accept the fact that no system is hundred percent perfect but do all in our power to resolve issues before they escelate out of control.

W also plan to implement secondary servers as finance, customer base and dedicated server services suppliers allow. Presently we are still seeking a scondary host that meets our requirements. Running a secondary server will allow us to spread the load while keeping services up and running even when one of our servers in any of our data centers fail or gets disrupted by one of various reaons.

Backups
NamibHub takes great pride in implemented backup solutions. Our server is being backed up on a daily basis using extremely reliable and secure Linux based backups systems with duplicate redundancy.

Backups are made on our servers in Miami as well as Namibia using SSH encryption ensuring integrity of data is maintained between locations. Backups serve as preventative measure in case of a server crash, hacker attack, virus and spyware attack, natural disaster etc. allowing us to restore the server to the latest state. Backup systems employed allow customers to keep on working while the servers are being backed up.

NamibHub is investigating secondary servers in Switzernal, Germany or somehwere in Europe (Hopefully by December 2010).
Implemented Backups
Backups are done:

Daily - Fully Automated Incermental (On-Site Chicago
Daily - Fully Automated Incremental (Off-Site Chicago to Windhoek
Monthly - Fully Automated Full Backup (Archive

NamibHub also proves clients with additional payable services concerning backups.

These include:
Restore of Backup @ N$175 per incident.
Monthly Backups on DVD @ N$ 50 per DVD
Bandwidth
NamibHub servers / services have a contention ration of 1:1. What this means is that every customer will receive 100% of of his local bandwidth from our servers. Any bandwidth limitations experienced locally are the result of international routing and hops. A hop is the intermediate connection in a string of connections linking two network devices.On the Internet, for example, most data packets need to go through several routers before they reach their final destination. Each time the packet is forwarded to the next router, a hop occurs. The more hops, the longer it takes for data to go from source to destination. You can see how many hops it takes to get to another Internet hostby using the "ping" or "traceroute (tracert in Windows)" utilities.

We dont impose any bandwidth restriction but we do monitor this to avoid potential abuse. Our servers presently run at 10 Megabyte/Second (Or 10,485,760 Megabit/Second). Actual bandwidth has been testted confirmed at these speeds confirmed. Should you quetion this, feel free to ask us for a demonstration. Network speeds will be upgraded to 100 Megabytes per Second (Gigabit Speeds) when the need arises.

Under normal conditions, each client has access to 10-20 Gigabyte/month (or 10,485,760,000,000 - 20,971,520,000,000 bits/Month). This is called bandwidth and essentially the amount of data that can or is allowed to be transmitted in a fixed amount of time. For digital devices, the bandwidth is usually expressed in bits per second(bps) or b per second. For analog devices, the bandwidth is expressed in cycles per second, or Hertz (Hz). Providing customers with all this bandwidth does not suggest that we tollerate its abuse and clients actively and obviously abusing our services will be suspended. NamibHub site policies do apply.

Presently our email server can easily handle over 400 simultainous email connections running at 256 Kilobit/Second (This is about 25 Kilobyte/Second). This will be increased tenfold if and when required. Internet bandwidth usage is logged on a daily basis to establish irregularities and obvious abuse. Spam, pornography, terrorism and other offencive and negative activities will not be tollerated.

Clients are warned that local bandwidth is being influenced by routing and International as well as local ISP such as Telecom Namibia, MTC, MWEB etc.) International bandwith especially effects services such as IMAP which heavily rely on the stability and capability of the such services. It should be noted that NamibHub ha no control over national or initional bandwidth or connectivity and can therefore not be held responsible. Namibia does not have the infrastructure for hosting dedicated servers.

We hope that their will be significant improvements when the West African Cable System (WACS) is completed in 2011. Telecom Namibia joined a global consortium, which, is busy building a $600-million cable system to extend faster international connectivity to countries in Africa at cheaper tariff. Lets hope that things improve when this is in place. The network is expected to be ready by 2011. The cable network will cover South Africa, Namibia, Angola, the two Congos, Cameroon, Nigeria, Togo, Ghana and Cote d'Ivoire in the African continent. The network will also cover Cape Verde, Canary Islands in Atlantic Ocean and Portugal and Britain in Europe.

resently most, if not all internet is routed through South Africa. Personally we have tested our servers in Chicago at speeds of 10 Megabyte per seond fom and to the UK. As the new West African cable system will terminate in the UK, this should bring much improved speeds for our services, especially cince the route will be much shoter in terms hops.

The contract for the 14,000 km cable network project was awarded to Alcatel-Lucent Sumbarine Networks. There are also several associated companies like Angola Telecom, Broadband Infraco, Cable and Wireless, MTN, Telecom Namibia and Portugal Telecom and Tata Communications. The cable network project is named the West African Cable System. The fibre optic submarine network will provide 3.84 terabits per second of bandwidth, with points of landing, or global gateways in four countries.

Additional Services
As NamibHub is a product of Impulse Computer Services, we are in the unique position to offer you sales, service and support for IT related services. Impulse Computer Services has access to a large variety of IT products which include Bitdefender Anti-Virus products. Kerio Server products, Linux and Microsoft products, etc.etc.

More...
NamibHub continually strives to improve on its offerings to attract new and keep existing customers happy. To be able to make such improvements, we rely on the support and contributions (Prompt payments) by customers. Clients are welcome to relay new ideas and suggest ways we can improve our service. Clients are also encouraged to let us know if things are not as they should be. We are always willing to listen to clients concerns,complains, ideas and wishes.